Experience aboard one of our cruises to the Galapagos Islands that we consider to be the best way to fully discover all the wonders that the Galapagos Islands offer you. You can choose from a wide variety of motor boats, catamarans and sailboats. All Galapagos yachts have been carefully selected for your comfort, safety and enjoyment. All options have excellent service, reputation and the best itineraries.

You can select a cruise that suits your needs such as: Deluxe cruises, Luxury yachts, First Class yachts, Superior Tourist Cruises and Tourist Class Cruises. Or ask us and we will help you choose your ideal cruise.

If you want to visit Galapagos in a different way than a Yacht. We have hotel-based programs and they are the most convenient and sustainable way to visit the Islands. You will stay in a hotel in the category that you choose, and you will visit the inhabited islands of San Cristóbal, Santa Cruz, Isabela and you will have daily excursions to uninhabited islands (depending on the program of your choice). Our Galapagos Land Tours are extremely flexible and can be customized to fit your travel dates and expectations.
On these isolated islands, divers can find huge schools of hammerhead sharks, silky sharks, manta rays and, of course, whale sharks. Galapagos liveaboards are small in number and of a very high standard. Most do not accept more than 16 guests and have fully equipped facilities. They feature specially designed dive platforms with charging stations and camera storage areas. An opportunity to dive in one of the most unique and impressive places in the world in total comfort. The trips are all year round and it is always a good time to visit the Galapagos. Travel itineraries range from 7/10 days to full 14 night cruises. Longer cruises tend to visit additional smaller sites and most liveaboards make Punta Carrión and Darwin and Wolf a priority. Diving Yachts.
WE ARE THE WINNERS OF 2023 TRAVELLER'S CHOICE AWARD!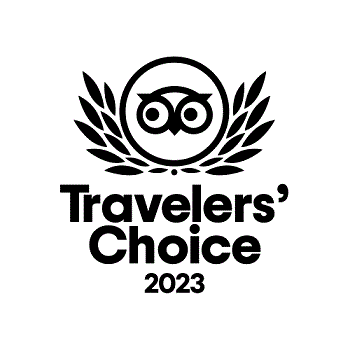 Thanks to all our clients that have chosen us with this new award according to our "excellent work" in all the trips ​​around Ecuador and the Galapagos Islands.
ECUADOR GREEN TRAVEL.
rEaD more
About Us
Deals Galapagos is a website specialized in all the last minute deals in Galapagos. Where you can find super offers with last minute rates either on board a luxury Expedition Cruise, or on yachts with more privacy where no more than 16 passengers can enjoy the wonders and first class services that the Galapagos Islands offer for its visitors.
Trips in Galapagos Islands
We offer the best Galapagos last minute deals on different category of yachts.
The cruises is best way to sail around the Galapagos Islands. get to know, live and feel the Galapgos Islands is aboard elegant yachts that offer first-class services, including accommodation in different types of cabins, food, visits to the most remote places of the islands and of course a naturalist guide who will be in charge of sharing all his extensive knowledge with you.

Last minute deals
These last minute offers are generally offered between 15 and 30 days before departure and in some cases even 60 days. We can also check great rates for any yacht in the Galapagos Islands. Air tickets in some promotions are not included in our rates but we can obtain excellent prices for flights from 450 usd onwards (round trip) subject to availability.
100% Guaranteed Trips
If something has characterized us during these 15 years of services, it is that we have always guaranteed all the services we offer, whether on board a yacht of any category, or an Island Hopping or combined tours and the support we have provided to our clients. For this reason we are proud and we intend to continue providing security and confidence so that our clients only take care of enjoying the trip of their lives.